1. Elegant Floral Dress
This dress would be perfect for a wedding with a bohemian theme. The beautiful floral pattern gives it a natural but very elegant look. With this fitted style you get the best of both worlds. Something comfortable you can wear all day and all night but formal enough to be a beautiful bride on your special day.
2. Chic Sleeves
When choosing a wedding dress most of the focus is on the skirt – big and full or close fitting. The sleeves aren't the main focus. This dress changes that! These sleeves are stunning and compliment the rest of the dress perfectly. This dress is one for the scrapbook.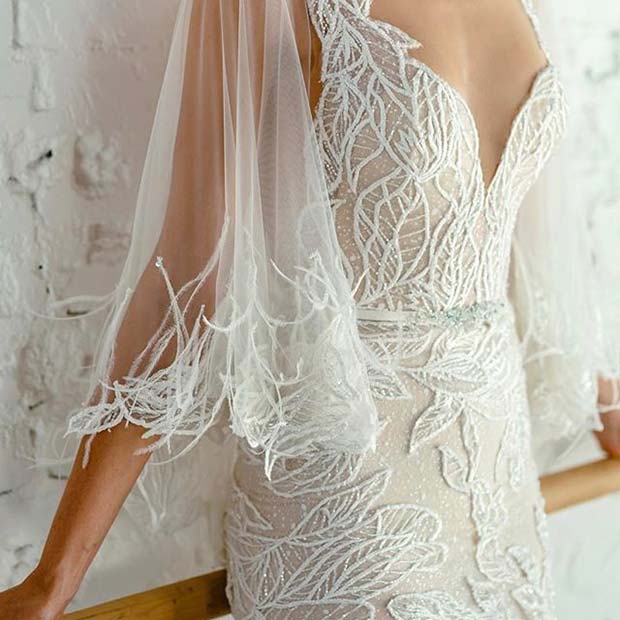 3. Traditional Bride
If you're looking for something a little more traditional then this is for you. It's a simple dress with the low cut sleeveless top and beautiful flowing skirt. This design makes the dress look effortlessly stunning, it's a beautiful dress perfect for any bride.
4. Embellished Feature Dress
Embellishment on a wedding dress gives it an extra special touch. It will glam up a plain dress and give it a luxury, designer look. As you can see on this close-fitting dress, the beautiful embellishment makes the low cut neckline into gorgeous feature. This is a dress with class.
5. Bridal Bow
When choosing your wedding dress, you want a dress that is different and will be remembered. A dress like this is the perfect way to do it. The big bow on the back of the dress is beautiful and unique. As the rest of the dress is simple the bold feature works so well. It is a gorgeous gown that has a trendsetting designer look to it.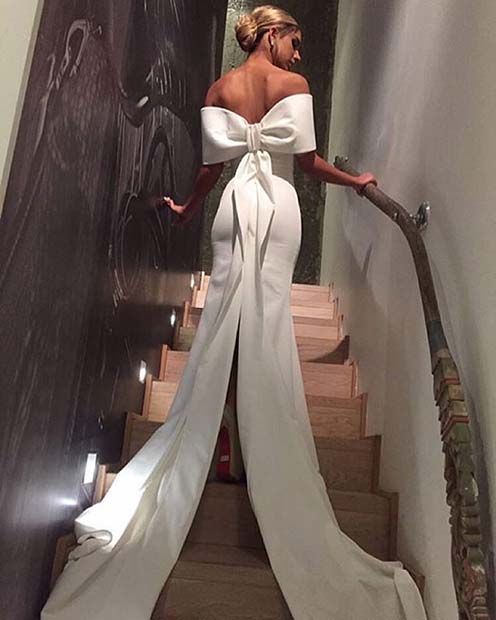 Source And photo credit: Stayglam